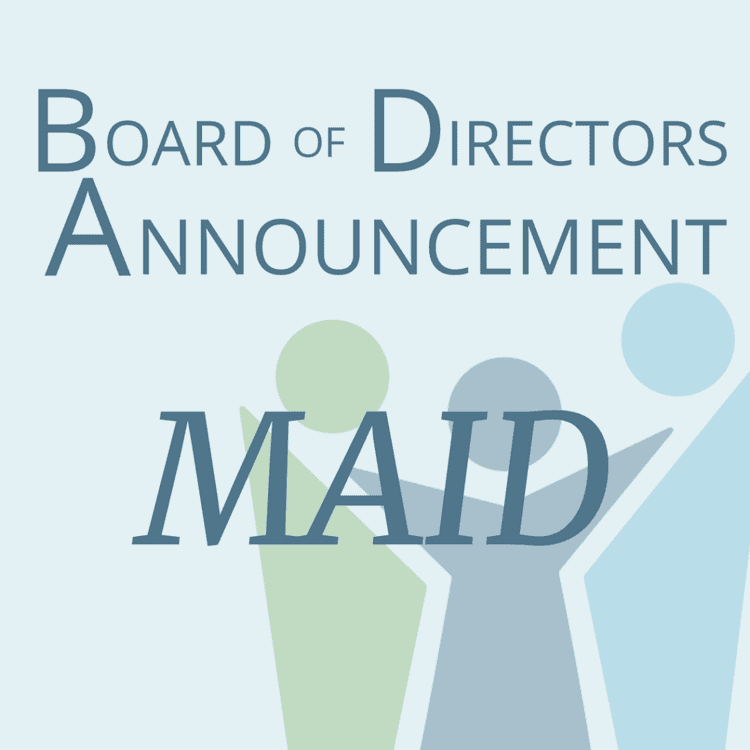 Throughout its growth and evolution, Hospice Peterborough has kept community and client needs and wishes as its guiding principles.
Since Medical Assistance in Dying (MAID) was legalized in Canada in 2016 Hospice Peterborough has worked with a committee, staff, physicians, volunteers and the broader community to determine our role in MAID. While Hospice Peterborough has not historically provided MAID onsite, we have always respected client's decision to choose Medical Assistance in Dying and have been supporting clients who have asked with resources and facilitated connections with community and hospital MAID programs.
Since the opening of the Hospice Peterborough Residence in 2019 followed by navigating the pandemic, developing and offering a MAID program was beyond the capacity of the organization. In 2021 with feedback from staff, volunteers, and the community, there was clear evidence Hospice needed to re-evaluate its role. Hospice Peterborough delivers high-quality end-of-life care with a focus on comfort and dignity; having a client leave the premises for MAID during a time of extreme emotional and physical frailty was at odds with our philosophy of care.

Therefore, the Board of Hospice Peterborough has decided that, as of March 1, 2023, the organization will permit Medical Assistance in Dying for clients receiving care in the residence, who choose MAID as part of their journey.
For further information contact:
Hajni Hős, Executive Director
hhos@hospicepeterborough.org

Len Lifchus, Board Chair
boardchair@hospicepeterborough.org