How Can I Help?
Over 200 volunteers are the heart and soul of Hospice Peterborough. Volunteers support both the people we serve and the organization in a variety of ways. Their skills and experience are invaluable and appreciated every day!
Organizational Volunteer Roles at Hospice Peterborough
Join a fundraising special event team to raise awareness and funds
Join a Board committee
Become a member of the Board of Directors
Assist in the office with reception or clerical tasks
Assist with communication and promotion
Contribute your professional expertise
Client support volunteers roles in the community and at Hospice Peterborough
Visit with clients and families to provide companionship, emotional support and practical help
Visit with a client to give the caregiver a time of respite
Prepare meals or run errands for clients
Provide grief support for families
Co-facilitate support groups
Fundraising/Events volunteers roles at Hospice Peterborough
Fundraising volunteers help organize and run events
Events volunteers are key to helping events such as Hike for Hospice
Fundraising and events volunteers often take the volunteer training program but it is not mandatory, some events have high school volunteers who may count this toward their graduation hours.
Volunteer Orientation, Training & Support
If you would like to become a Hospice Peterborough volunteer, in any capacity, please contact Carolyn Parkes at cparkes@hospicepeterborough.org or (705) 742-4042.
A volunteer orientation session is available for all volunteer roles. This orientation session is also valuable for everyone interested in learning more about the organization and volunteering in any capacity.
After the orientation session, you can contact Carolyn for a follow-up interview if you are interested in participating in the 10-session client support volunteer training program, offered twice yearly (Spring and Fall).
This interactive training program consists of 30 hours of classes, discussions, guest speakers, and reflective exercises. Client support work takes special volunteers and this process is designed to help you explore if you are ready and appropriate for a hospice setting.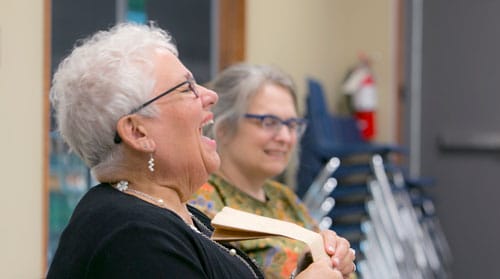 For more information or to register for a volunteer orientation session,
please contact Carolyn Parkes
cparkes@hospicepeterborough.org

(705) 742-4042 ext. 229