*Please call Hospice Peterborough 705-742-4042 for most up to date information*
As the pandemic progresses, Hospice Peterborough continues to monitor new and emerging information daily while our Outbreak Management Team continues to meet weekly to respond, as needed, in order to keep our residents, volunteers, staff and community safe.
We are once again functioning at 10-bed capacity while following all required Peterborough Public Health directives and provincial guidelines.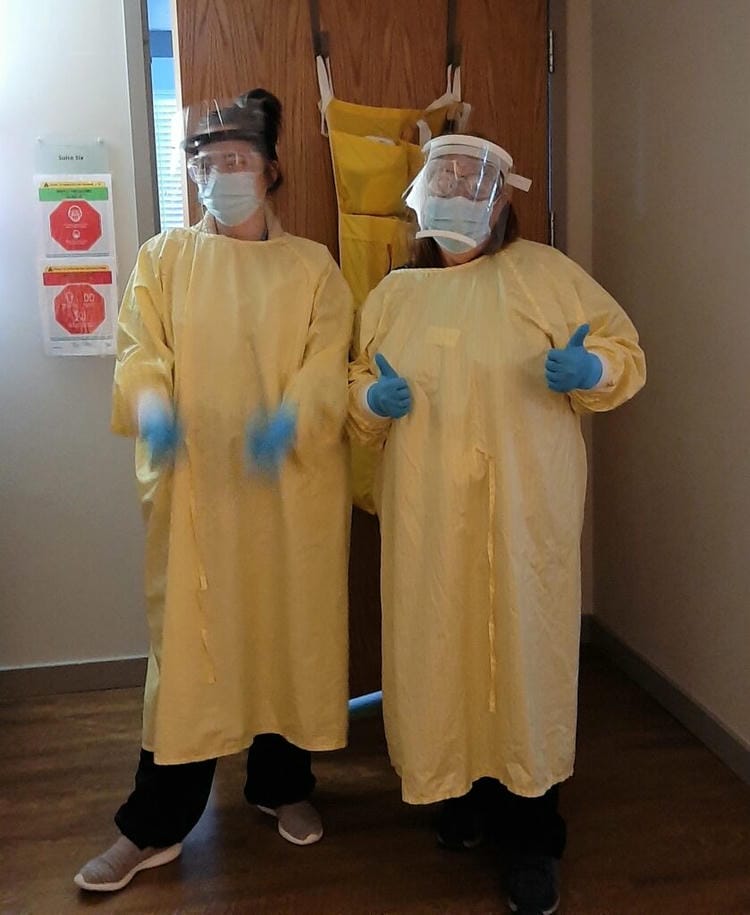 As it now stands, anyone entering the building is required to wear a medical-grade mask and show proof of a second vaccine dose. For those unvaccinated, Hospice Peterborough requires an on-site rapid-antigen test.
Community staff have resumed working in the building although some continue to work part-time from home, depending on their roles, and many meetings continue to be held over Zoom.
Many programs continue in a virtual setting, although some groups are meeting in-person with proper safety precautions in place and heightened disinfection.
The Palliative Care Community Team continues with online and phone meetings with the possibility of some in-person sessions taking place in the Hospice building.
We are thrilled to have many volunteers back in the building to lend their time, hearts and expertise to our care.
We are aware that all this could change at a moment's notice based on new variants, increased local cases or changing directives from the province.
But for now, with help from our community, we are focused on doing what we have done since the start of this pandemic: Providing our important programs and services to individuals and families devastated by death, terminal illness and grief.
Thank you to our community for the incredible patience and support you have shown us throughout this challenging time.
We are so grateful.