Hospice Peterborough is now officially accredited through Hospice Palliative Care Ontario (HPCO) with a near-perfect score. The accreditation, with a 98.67% score, offers a 'stamp of approval' signifying to clients, health professionals, community members and funders that it meets the highest standards for the delivery of consistent, quality service and care and is committed to continual learning and improvement.
"It is with much pride that I sincerely thank our incredible team of staff, board members and volunteers who have all worked so hard – on top of day-to-day duties – to make our dream of accreditation a reality," says Hospice Peterborough executive director Hajni Hős. "We have demonstrated to healthcare peers that we consistently deliver outstanding care to the community with professionalism and compassion."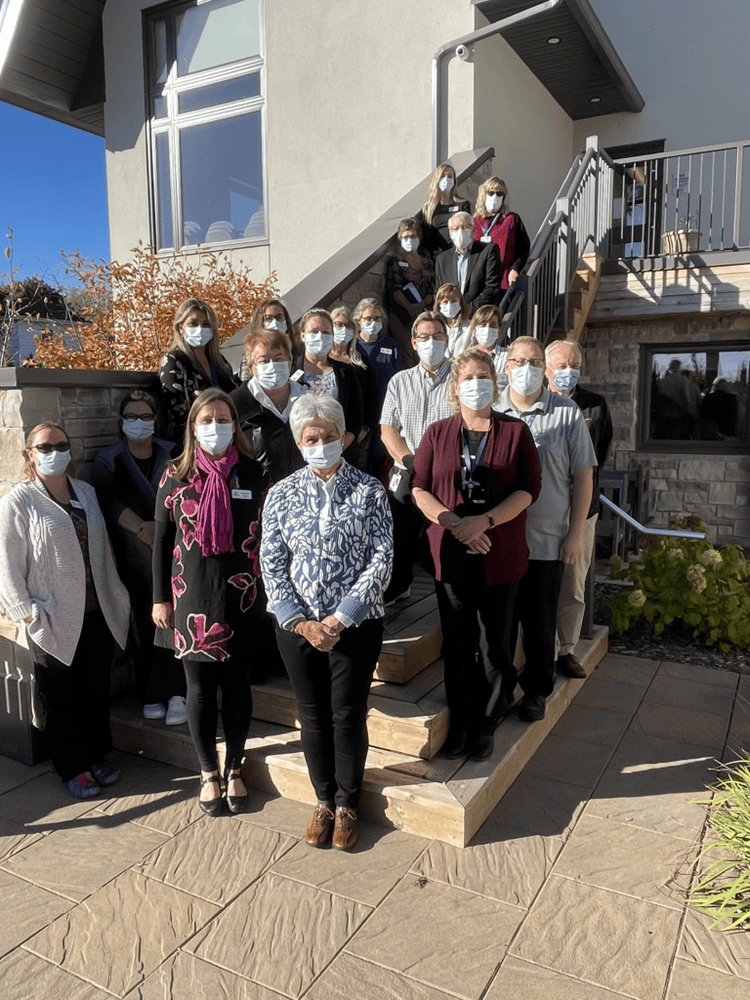 The process involved a vigorous and comprehensive 18-month review of the residence, community programs, services and professional standards including everything from fiscal responsibility to resident safety to professional development for staff. Out of 134 hospice sites across the province, 35 currently hold HPCO accreditation.
Past executive director Linda Sunderland started the accreditation process, before the new building and residence were built on London Street, to ensure all operations were in line with industry standards and best practices.
The process also reviewed aspects such as governance, quality assurance, client care, fundraising and volunteer management. HPCO reviewed, for example, how Hospice Peterborough develops care plans for residents as well as emergency-response plans, volunteer safety and whether the organization is publicly transparent with fundraised dollars.
"Best practices are always evolving and we will never stop looking to learn and improve as an organization and a team," Hős adds .
Accreditation requires ongoing compliance, with regular interim reports, and must be renewed every three years.