Workers are moving fast at the site these past few days. For the Heeney House community programming area, the ceiling for the lower level/floorboards for the main level are now being installed. On the residence side, workers are busy building a second concrete wall – hard to see because they are working under large orange tarps to keep cement warm as it dries. See photos below – one via our new Nexicom-sponsored site cam (the old cam was struck by lightening!): [showhide type="post"]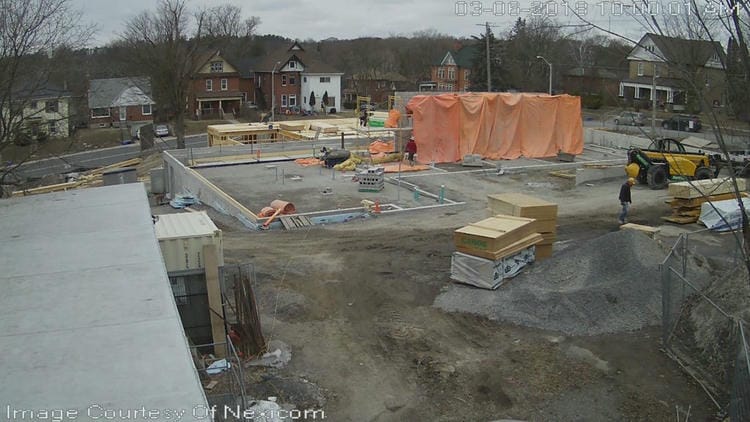 Want to keep up to date on the most recent construction activity?
Sign up today and receive email alerts when new blog entries are made.