The first photo below is taken from where the front entrance to the new Care Centre will be (from London Street looking south). The wooden framing to the right is the lower level admin offices and programming rooms. Straight ahead the first rectangular concrete shape is the main stairwell (about middle of photo).[showhide type="post"] The slightly smaller rectangular shape beyond that is the elevator shaft. The concrete wall being built to the left (east) is starting to show the height of the main level. It will be a completely interior wall. The doorway in the concrete wall is the door to the dirty utility room in the residence (e.g. holding area for dirty laundry and cleaning equipment). If you were to walk through the doorway as shown, you would be walking out of the utility room and into the main residence hallway that leads to six of the ten private bedrooms. Great to see workers taking advantage of the unseasonably warm weather!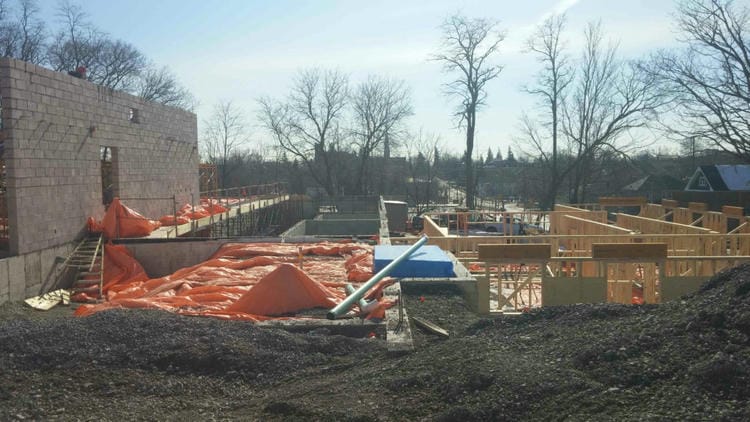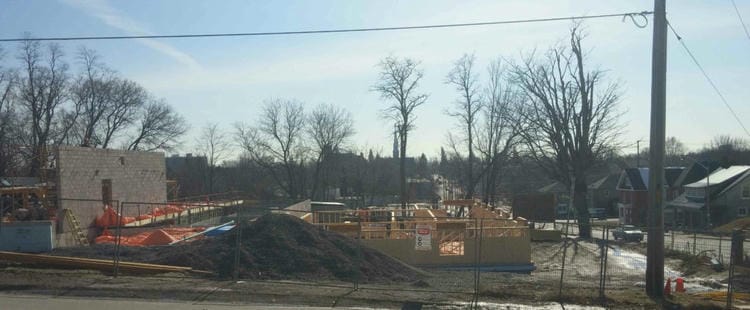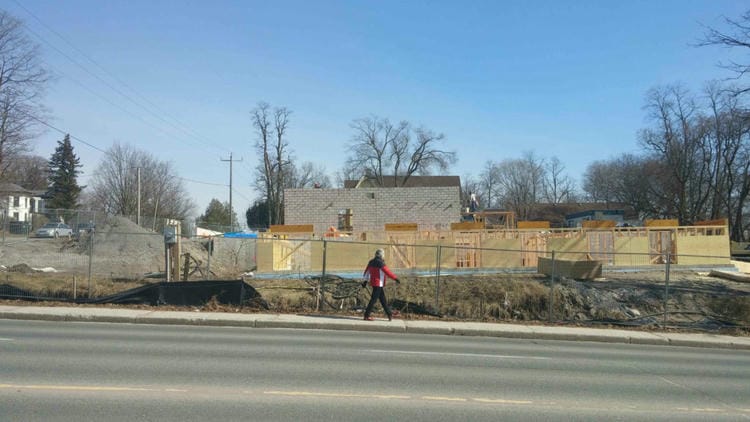 Want to keep up to date on the most recent construction activity?
Sign up today and receive email alerts when new blog entries are made.