New developments as of last Friday at the site of your Hospice Peterborough:
Photo #1 shows the framing for large picture windows for a program room (like our current living room but larger square footage). Photo #2 shows two large picture windows for the large education room (slightly left of photo center) and the Family Great Room (top right of photo). [showhide type="post"]
Photo #3 below is taken from where the front entrance will be. You can see the stairwell to the lower level (about mid-photo, slightly right) and to the left of the stairwell a hallway that will lead into the residence and eventually to the large picture window inside the Family Great Room. A direct pathway of people flow and light.
Photo #4 shows the construction of a new high wall that was not there in the April 17 blog post taken from the same camera angle. This wall becomes the east wall for the porch (which we now cannot see) and the west wall for the Family Great Room, Private Family Lounge and Therapeutic Spa Room. See if you can spot the change in the two different posts!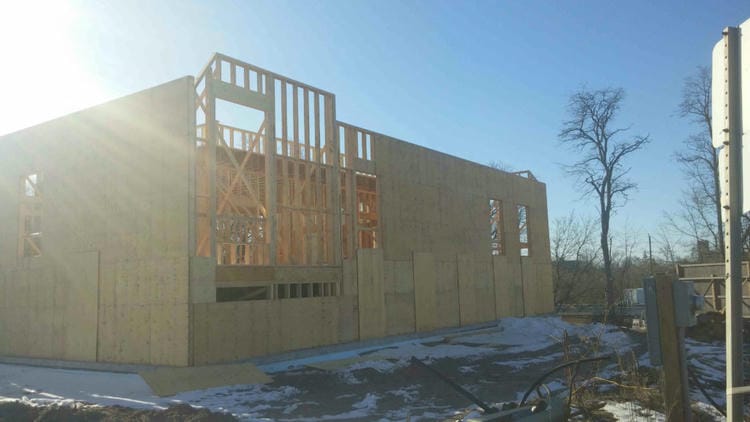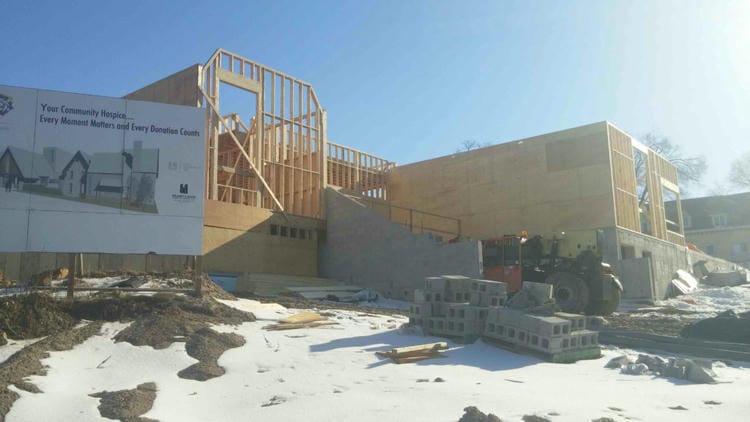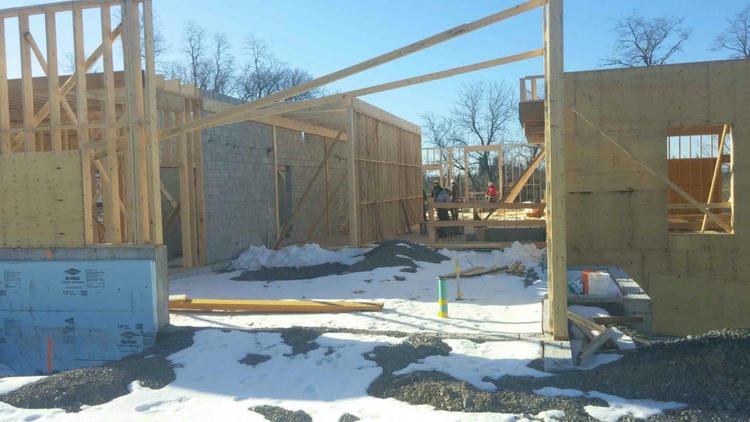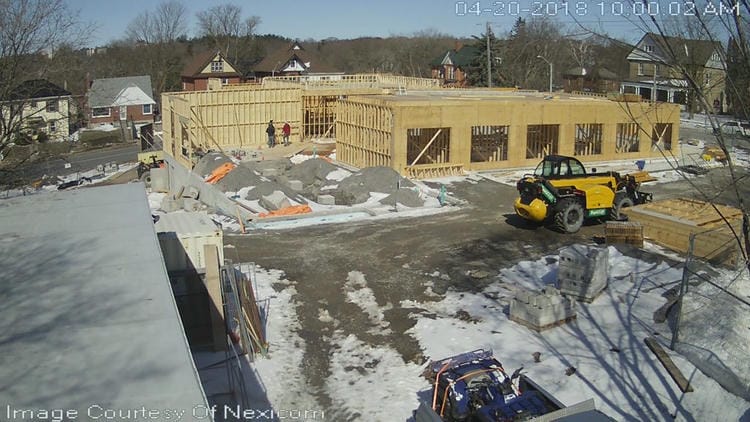 Want to keep up to date on the most recent construction activity?
Sign up today and receive email alerts when new blog entries are made.