Work continues at the construction site this afternoon with large ceiling beams being lifted into place for the Heeney House Community Hospice Programs area of the new building (see April 17 photo immediately below). New floor boards were also installed on the Hospice Residence area last week (the image from June 14 – 2nd photo below – shows this well). [showhide type="post"]
Staying with the April 14 photo…
Where the new floorboards are: This will be the location of the Family Great Room/Dining Room (furthest south), Private Family Lounge (next room north) then the Therapeutic Spa Room. More in the foreground, you can see six of the ten private bedrooms framed in (large windows). The remaining four bedrooms will be built where the piles of gravel are within the concrete foundation – with all ten bedrooms forming a kind of "L" shape part of the building. Exciting for Peterborough!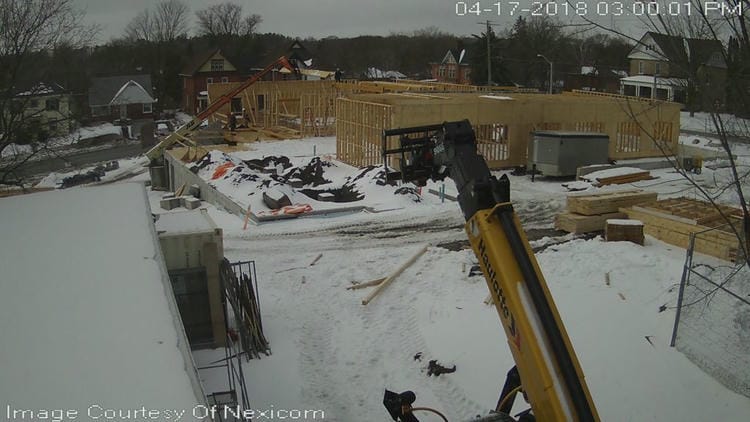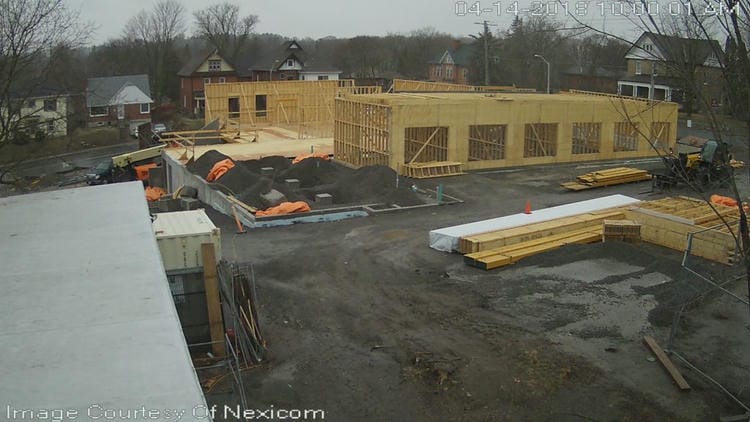 Want to keep up to date on the most recent construction activity?
Sign up today and receive email alerts when new blog entries are made.