Last week I interviewed Richard Johnston for our upcoming Hospice Highlighter newsletter. Richard is chair of the Every Moment Matters Campaign Building Committee and as a special treat, we conducted the interview inside Heeney House! See below for a few indoor photos I took of the soon-to-be multi-purpose education and dining room.
The room feels very big! It was interesting to see the old wallpaper and high ceilings, ceiling trim, etc. If you look at the December 8 photo of the old archway, those doors and wall have been removed and the archways are now sitting on the floor. The doors are being restored and will be re-installed at the end of the room as the doorway to a storage area. [showhide type="post"]
Meanwhile outside, wooden forms have been placed into the foundation area along with rebar…waiting for concrete to be poured. In the photos below, some of the wooden forms are exposed and some are under tarps. If you want to examine a photo more closely, try clicking on it.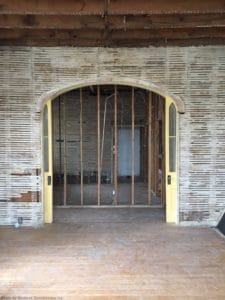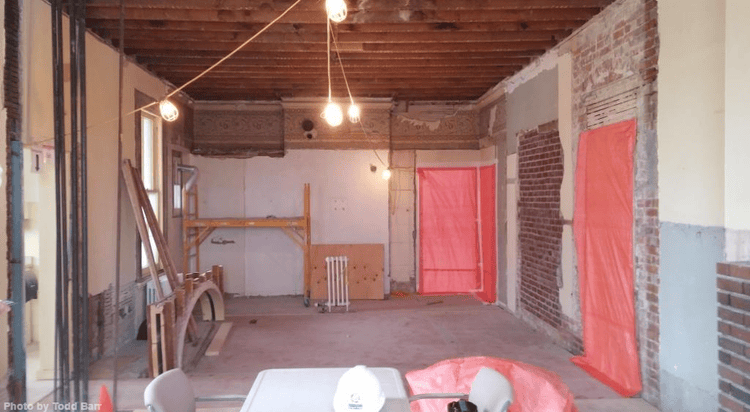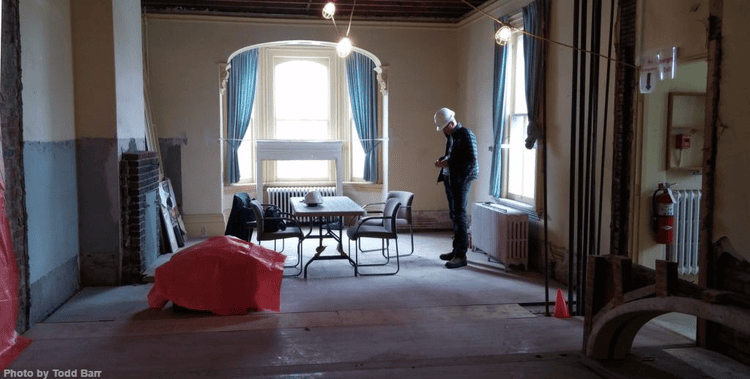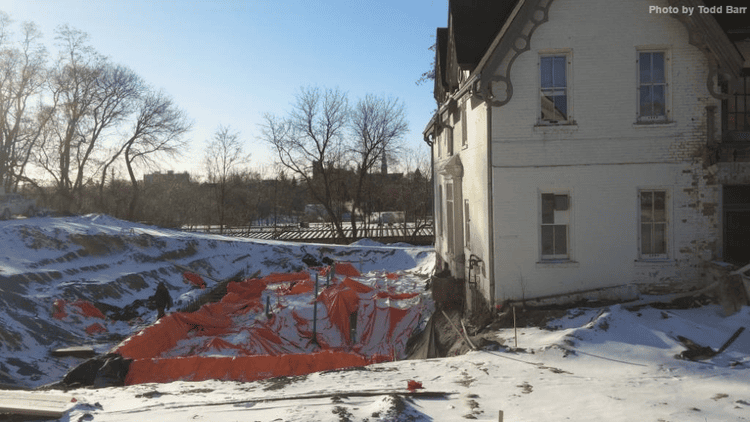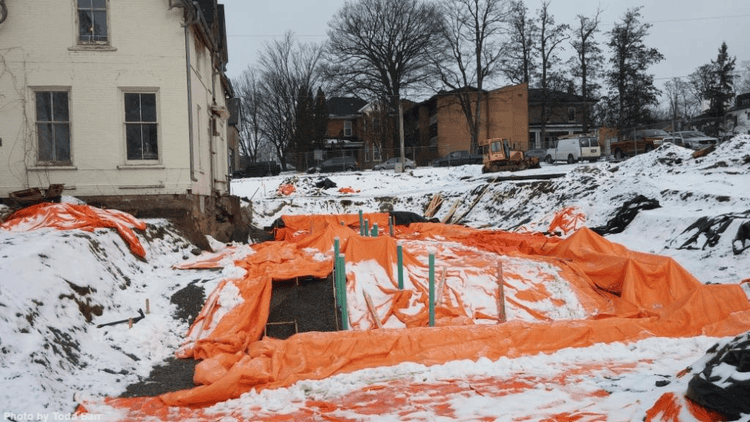 Want to keep up to date on the most recent construction activity? Sign up today and receive alerts directly to your email when new blog entries are made.