Hospice Peterborough highlights responses for annual volunteer survey during National Volunteer Week April 24-30
Our volunteers are amazing.
Despite the pandemic forcing many volunteers to stay home and away from the Hospice Peterborough building, many have continued to stay engaged because they believe so strongly in our mission of enhancing the comfort, dignity and quality of life of individuals and families living with or affected by life-threatening illness or grief.
We thank those who recently took the time to complete our annual volunteer survey, which was completed at the end of March and provides valuable input that we take into consideration in day-to-day decision making and program development.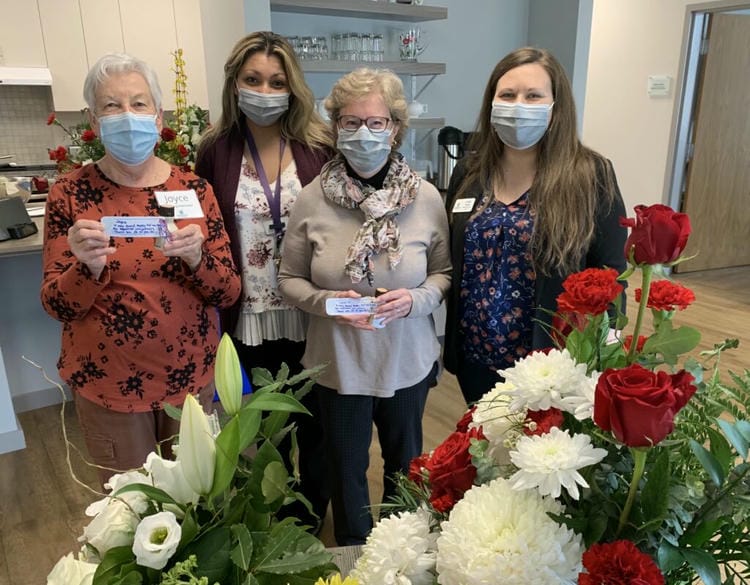 "As it's National Volunteer Week, we thought there was no better time to share some highlights from the survey results and, once again, thank our wonderful volunteers for continuing to be the heart of Hospice," says Carolyn Parkes, Volunteer Services Lead at Hospice Peterborough.
Throughout the pandemic, volunteers have engaged both virtually and, when restrictions permitted, in-person such as greeting visitors at the reception desk or offering friendly bedside visits in the Residence. Volunteers have also supported clients by phone and with client and bereavement groups that have been meeting virtually.
Organizationally, volunteers have kept Hospice running by serving on the Board and committees as well as helping with tasks such as weeding and watering our gardens, trainings and meetings. Many have also continued to help Hospice fundraise by participating in the Hike Your Way event and by talking about Hospice to friends and neighbours who in turn donated to Hospice.
Through the survey we learned that almost all respondents (95%) felt Hospice Peterborough continued to engage and support them throughout the pandemic through various methods including the Highlighter newsletter, emails, podcasts, Mindful Nourishment meditation, social media and online meetings.
One volunteer stated, "(I) so very much appreciate the support of my Hospice family."
When asked how satisfied they were with their experience at Hospice before and during COVID, comments included feelings of being 'well-oriented' and 'welcomed,' while calling Hospice Peterborough a 'special and caring place.'
One volunteer went as far as to say: "Most valuable volunteer opportunity I have ever had.'
Thanks to all Hospice our amazing volunteers, past and present; we truly couldn't do it without you.