During National Volunteer Week (April 24 to 30), Gisele Lalonde – one of hundreds of our cherished volunteers – discusses the impact of supporting local women in their palliative journeys
When Gisele Lalonde started volunteering with Hospice Peterborough more than a decade ago, she thought that her role in supporting local women through their palliative journeys would be primarily one of giving her time and energy. Little did she know that she would receive so much.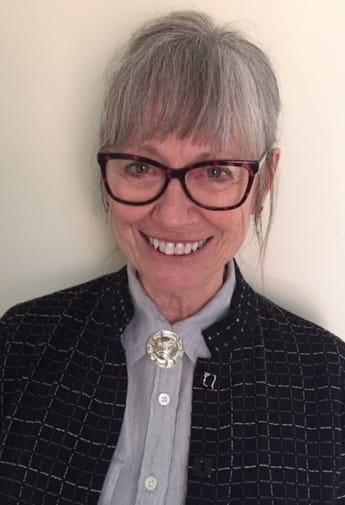 Gisele says that whether she is sitting at a client's bedside, serving lunch at the Day Hospice program or offering meditation to program participants over Zoom, she often finds that these unique opportunities encourage her to be more present in her own life.
"It has slowed me down and made me more appreciative of every day," she says. "It's hard to describe, and there may be no English word for it, but it feels like my experience with Hospice Peterborough has expanded my awareness of living, ageing, grief and joy. It has certainly made life more poignant."
Gisele is one of hundreds of Hospice Peterborough volunteers who support our mission of enhancing the comfort, dignity and quality of life of people living with or affected by life-threatening illness or grief. During National Volunteer Week, April 24-30, Hospice Peterborough is sending a special thank-you to each and every one of our volunteers.
For Gisele, the experience over the years has been profound and, to her, the Hospice Community has become a vital and valued connection.
The retired Community Development Worker says she first started volunteering with the Client Support Program, where she met with local women in their homes to listen to their stories throughout their end-of-life journey. She also met with family members and caregivers who appreciated the respite that the Hospice program provided.
Currently, she volunteers with the Day Hospice Women's Group, led by a staff member. Prior to COVID she met with the women in person at the Hospice building and also helped serving lunch. The meetings could be intense and emotional, she says, but could also be full of joy and laughter.
During the first wave of COVID, she thought her volunteer days might be over but was amazed at how quickly Hospice Peterborough pivoted the women's group to a virtual platform, allowing for continued connection and support.
"It is such a privilege to continue to bear witness to their journey and also participate in the happiness of good news such as positive test results, a trip, or a new grandchild," she says. "The meetings are peppered with every emotion: laughter, grief, anger, frustration, love and joy. I feel 'full' to be a part of it all"
Gisele continues to offer a meditation to open the Zoom meetings, provides updates to the group and supports special events such as crafting together online during the holidays.
When the pandemic ends, she'd like to further support Hospice by possibly becoming a Grief Companion.
While Hospice Peterborough thanks her and all volunteers for their vital support, Gisele says she is the one who is thankful. "I feel so fortunate," she says, "to be a part of an organization that offers such a caring and supportive environment."