Over the past few weeks, workers have been continuing to work on the inside of the building (not much to see!). Externally, preparations are underway for metal roof installation for all the peaked roofs (see photos of black building wrap on roof sections below). Roofers have also been busy sealing the flat roof over six of the 10 Residence bedrooms. In the construction site cam photo below (dated July 23 at 3pm), you can see workers on the flat roof – partly obscured by trees. It's nothing fancy to look at but crews have been on that portion of the roof for the past week getting it completed.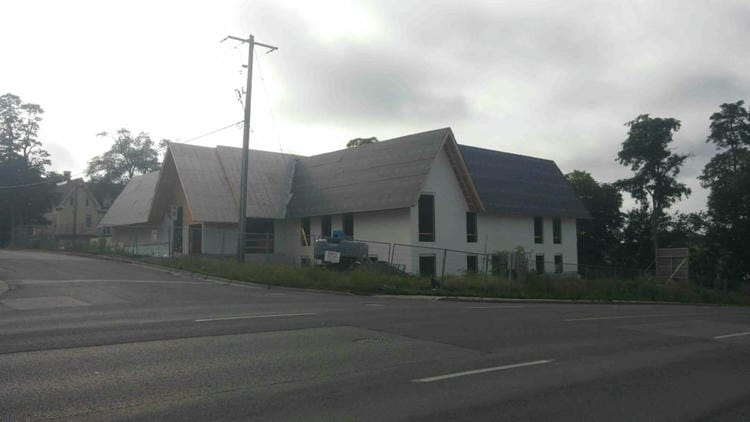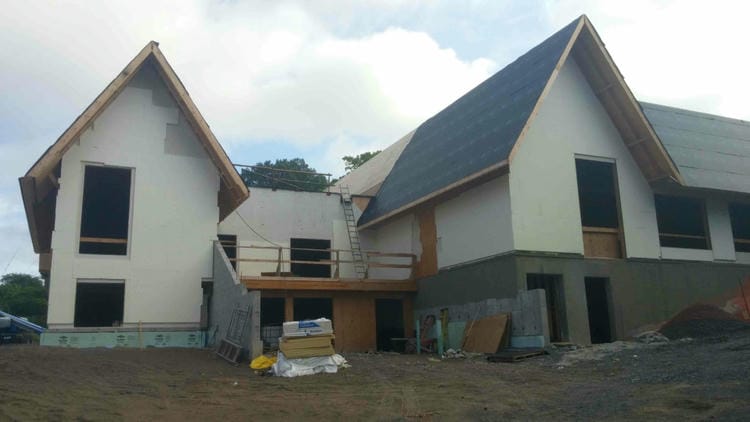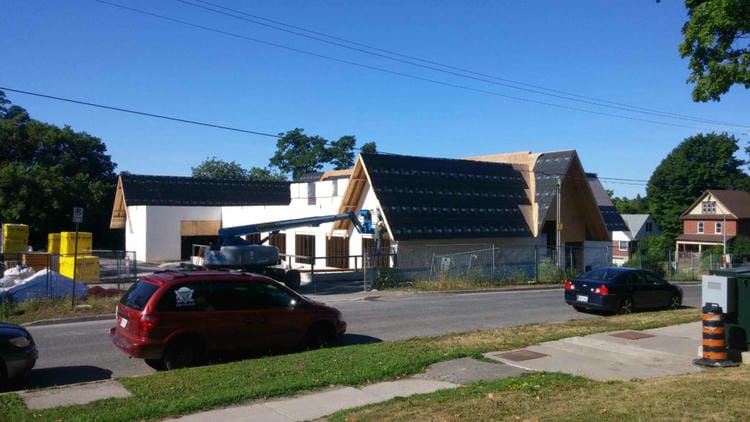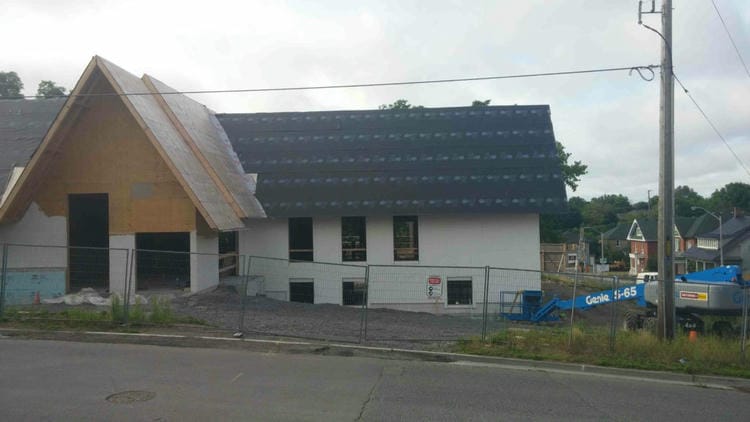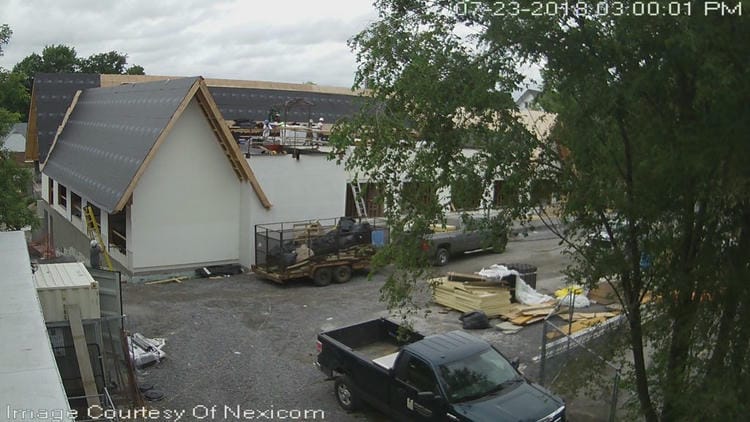 Want to keep up to date on the most recent construction activity?
Sign up today and receive email alerts when new blog entries are made.