These days there doesn't seem to be much activity at the construction site but that couldn't be further from the truth! Last week saw concrete trucks lined up around the block helping to pour the concrete slab flooring on the inside of the building. There has also been activity on the roof as workers prepare to install the metal roofing (see second photo below). [showhide type="post"]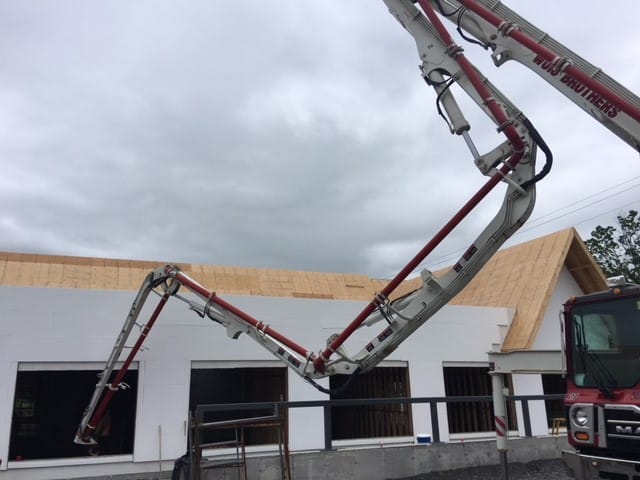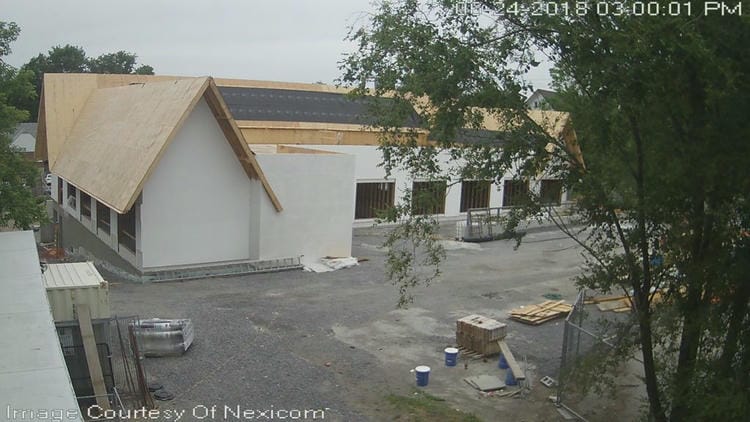 Want to keep up to date on the most recent construction activity?
Sign up today and receive email alerts when new blog entries are made.