After a holiday season and January that saw record cold temperatures, the recent warmer weather has allowed work to continue. Today the sun managed to peak through the clouds after many days of rain and fog.
The following two photos can be compared to the previous blog post. Notice how much of the foundation has been in-filled with gravel. Also, workers have laid concrete cinder blocks atop some of the formed concrete foundation. [showhide type="post"]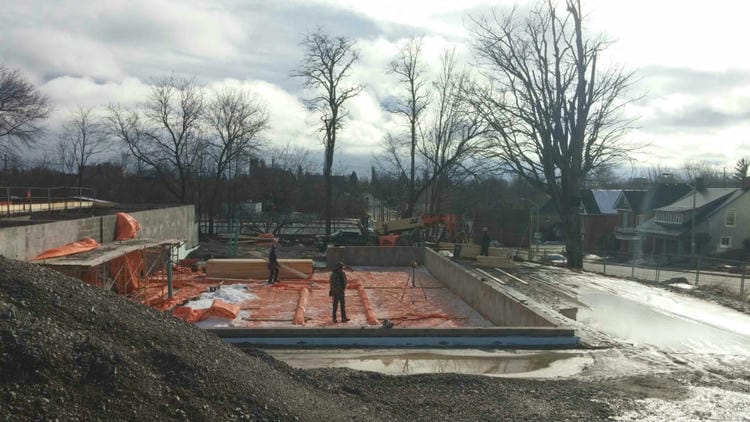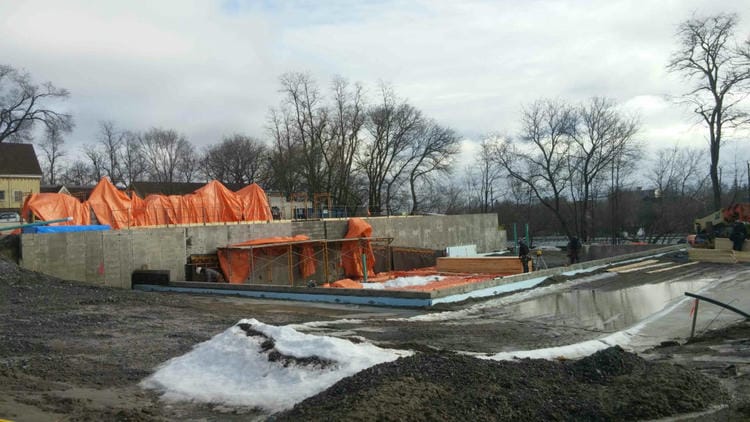 Want to keep up to date on the most recent construction activity?
Sign up today and receive email alerts when new blog entries are made.