This morning on my way to work I photographed this team placing and flattening gravel in-between the concrete foundation walls for the new Hospice Residence. In the photo below, the excavator is where the private garden will be. Where the men are standing is where a row of six private bedrooms will be with windows overlooking the garden. Behind the excavator will be a small deck and door large enough for a bed to roll through so that anyone can enjoy the garden. The remaining four private bedrooms (including one larger bedroom designed for pediatric care) will overlook the trees at the back of the photo. [showhide type="post"]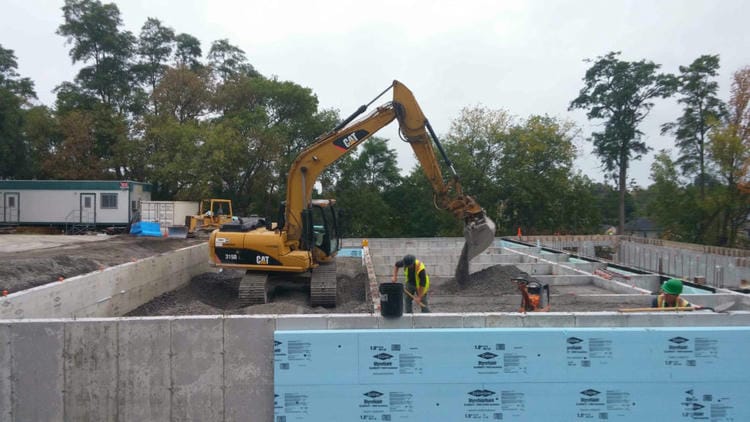 Want to keep up to date on the most recent construction activity?
Sign up today and receive email alerts when new blog entries are made.