Over the past few weeks, workers have been putting rebar into, and between the concrete caissons. On Friday I was chatting with two workers at the site. They told me that eventually wooden forms will be placed around the rebar and concrete will be poured – much like the process used for the adjacent basement foundation that was poured over the winter. The photo below shows where the concrete walls will be poured. Essentially these walls will form the foundation under which the ten private bedrooms will be located! In the foreground of the photo, you can see an enclosed area with no rebar within – this will be the private garden area for residents. The door at the south end of the garden (show in floor plan below) will be large enough to roll a bed through so bed-bound residents can enjoy the outdoors. [showhide type="post"]
I also had to include a beautiful birds eye photo from our webcam taken yesterday afternoon (Sunday, Mother's Day).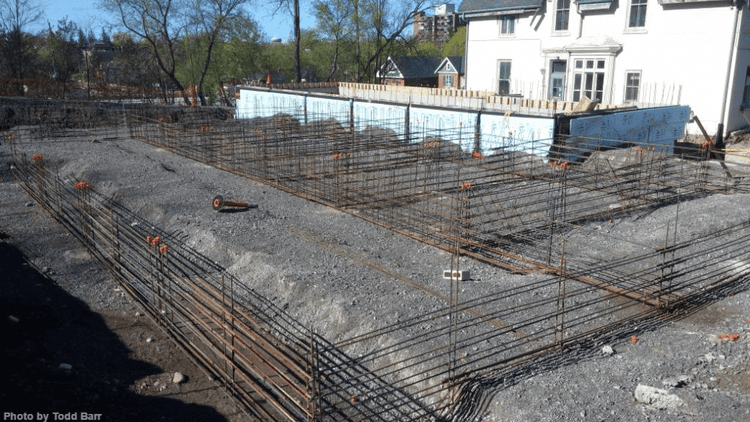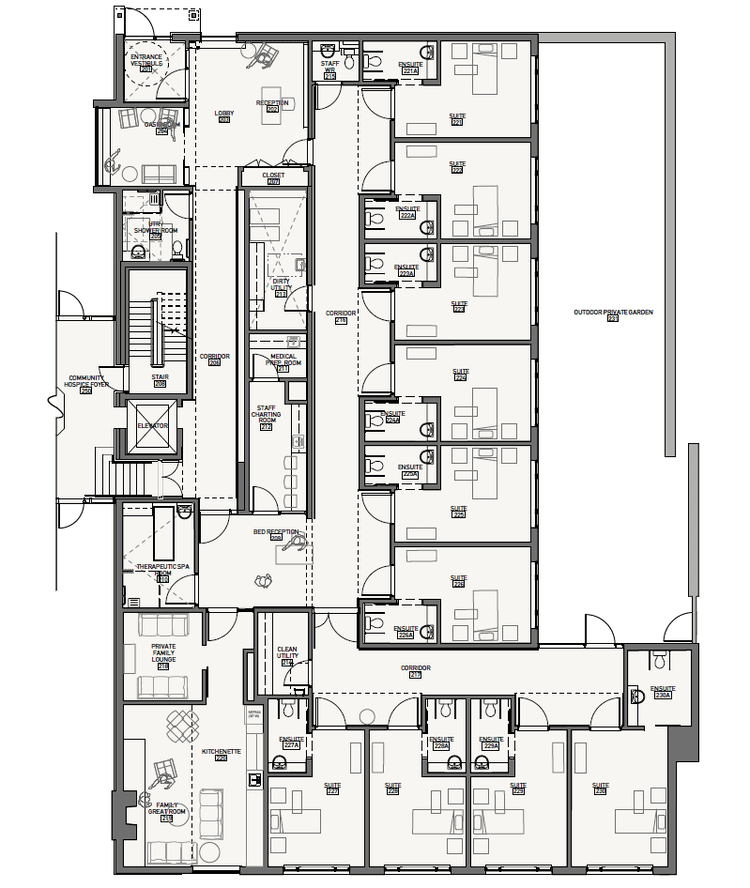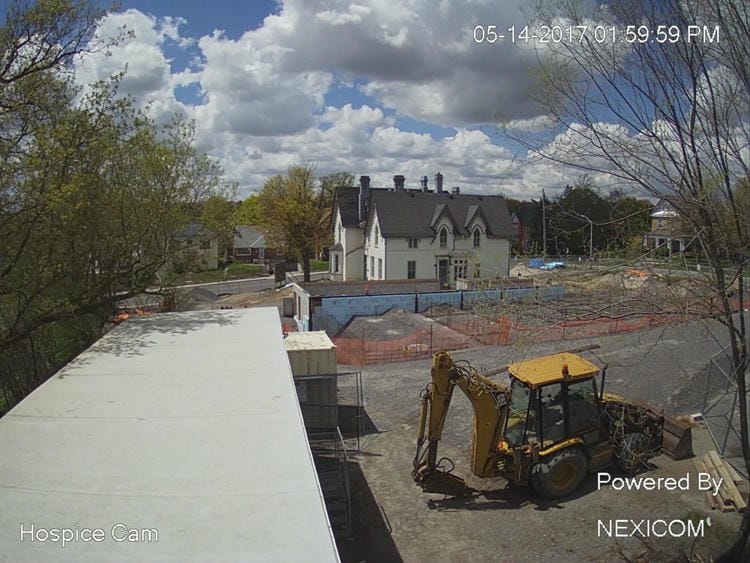 Want to keep up to date on the most recent construction activity? Sign up today and receive alerts directly to your email when new blog entries are made.