On March 21, 2017 the large machine arrived to dig the holes for concrete pillars that will be the foundation for the new building. Through sun and snow, the work continued. Twenty-two days and 48 in-ground concrete pillars later, the big machine finished its job on April 12 and was loaded onto big transport trucks to move on to its next job.
In other news, the temporary driveway for our neighbours has been installed. There is now a separate construction entrance and the eastern construction fence has been moved about 20 feet further to the east. Today also marked some digging right up to London street where the new main entrance and layby will be. [showhide type="post"]
So…what will the next major phase be? Will we see above ground construction for the new building? Continuation of the concrete elevator shaft to the third floor? Restoration of Heeney House exterior? Stay tuned…!
[huge_it_slider id="17″]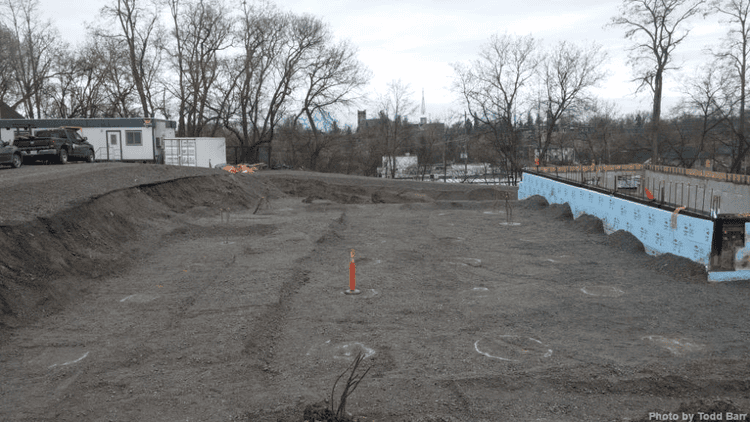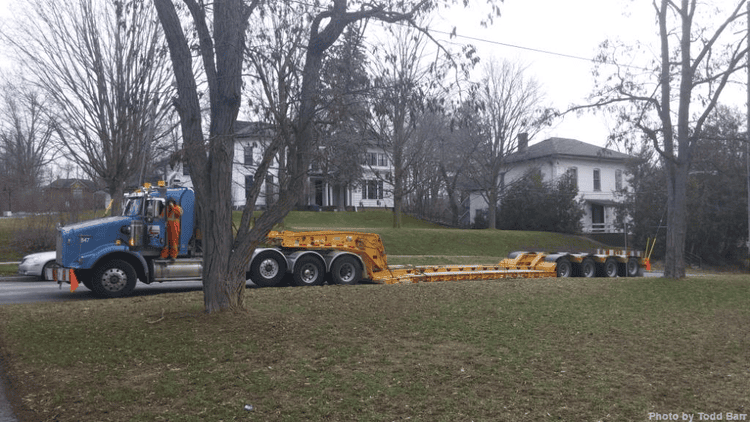 Want to keep up to date on the most recent construction activity? Sign up today and receive alerts directly to your email when new blog entries are made.