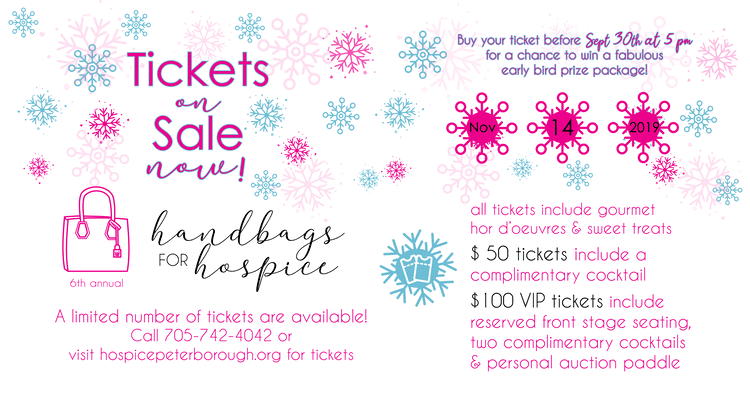 Handbags for Hospice brings women of all ages together for an evening of excitement, entertainment, good food and fun featuring designer handbags, luxury experiences, getaways and much more!
Events like Handbags for Hospice help Hospice Peterborough provide 25 programs and services for adults, children and youth in our community journey through life-threatening illness and grief. By supporting Handbags for Hospice YOU can make it possible for us to create a safe, comfortable, home-like environment for individuals and their families.
Handbags for Hospice will take place on Thursday, November 14th, 2019
For information about the event, sponsorship or volunteering please to contact Tracey Davis at Hospice Peterborough at 705-742-4042 or via email at tdavis@hospicepeterborough.org.